Veterans must have spent at least one year on military bases to be eligible for compensation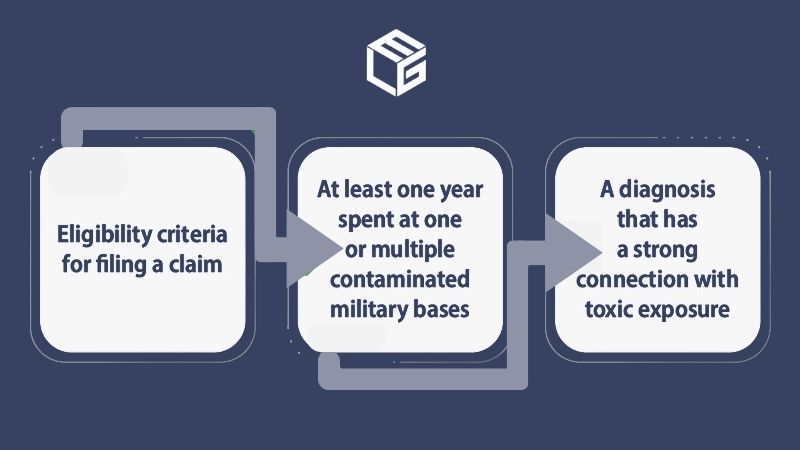 During the last century, military bases would abound in toxic chemicals, which greatly endangered the health of service members who had to spend time on these installations. It should be no surprise that many veterans now struggle with potentially fatal diseases such as cancer.
While money cannot restore health, obtaining financial compensation is important if you are in this situation, as it can help you afford better healthcare and treatment.
The following are the eligibility criteria veterans who were stationed at contaminated military bases have to meet if they want to file a toxic exposure claim:
they must have been discharged from the military other than dishonorably
they must have spent at least one year at one or multiple contaminated military bases
they must have a diagnosis that has a strong connection with toxic exposure
Nevertheless, even if veterans meet these requirements, not all will be eligible to file a military base toxic exposure claim. To determine whether you are entitled to compensation, our attorneys will need your military and medical records. Only after they carefully evaluate these documents will they be able to tell you with certainty if you can file a claim.
Our experienced attorneys can help you file a military base toxic exposure claim
Since 1990, we have been dedicating our endeavors to pursuing compensation for toxic exposure victims, many of whom are veterans. If you were stationed at a contaminated military base and developed a qualifying disease, we encourage you to contact our resourceful legal team to find out whether you are eligible to file a claim. To initiate the process, you just have to send us your military records, which you must retrieve, and your medical records.
Following a thorough review, our skilled attorneys will let you know if you are eligible to file a military base toxic exposure claim. Eligible veterans will also have their claims filed with the VA to obtain disability compensation. If you are too ill to participate in the legal process, a family member can help you, and furthermore, our compassionate team will do all in its power to make it as easy to navigate as possible. Eventually, you might receive the compensation you deserve.