Veterans struggling with a disease caused by military toxic exposure should contact a lawyer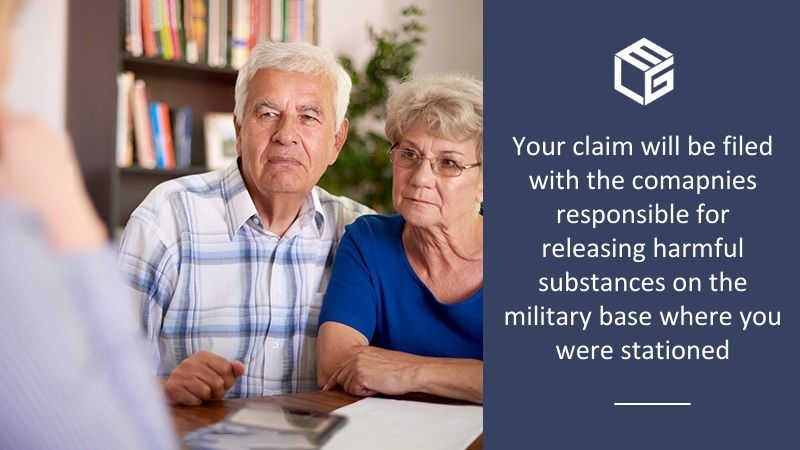 There are over 700 military bases nationwide with known toxic environmental contamination. For this reason, many veterans struggle with serious diseases such as kidney cancer, leukemia, and prostate cancer.
Still, it is important to know that it takes several years or even decades until a veteran who was exposed to toxic agents develops a disease. If you are in this unfortunate situation, you can reach out to our skilled attorneys to file a toxic exposure claim.
Your claim will be filed with the companies responsible for releasing harmful substances on the military base where you were stationed.
However, there are strict eligibility criteria you have to meet to become entitled to compensation. After we assess the documents you will send us, we will be able to tell you with certainty whether you are eligible to file a military base claim. Finally, it is important to know that veterans with cancer are more likely to be entitled to compensation.
Quality legal assistance for veterans exposed to toxic chemicals on military bases
With over 30 years of experience in pursuing compensation for toxic exposure victims, many of whom are veterans, our attorneys are ready to help you determine whether you can file a claim. To initiate the legal process, you only have to give us a call and subsequently provide us with your military records, which you must retrieve, and your medical records stating your diagnosis and how it relates to toxic exposure.
Eligible veterans will have their claims filed both with the liable companies and the VA for disability compensation. If you are too ill to participate in the legal process, you can ask a family member to help you. Furthermore, our compassionate team will also strive to make navigating it as simple as possible so you can focus on your health and treatment. It is worthy of note that our law firm operates on a contingency fee basis.