What do AFFF formulations contain?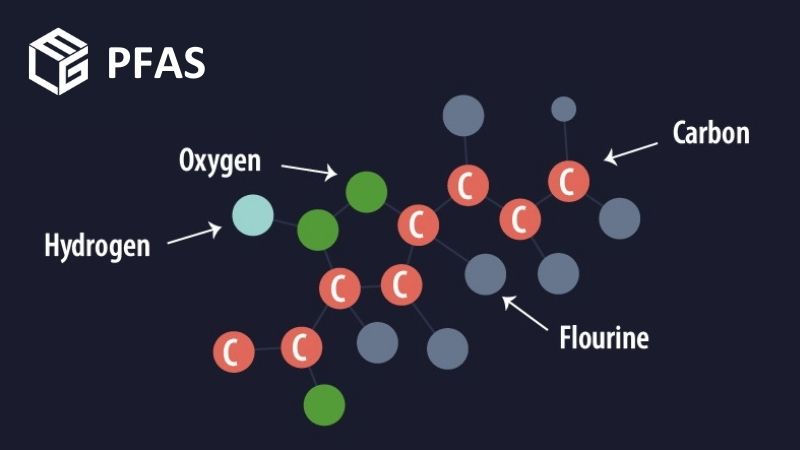 For over 50 years, aqueous film-forming foam (AFFF) has been used for putting out dangerous fuel fires.
AFFF is a synthetic mixture containing fluorinated and hydrocarbon-based surfactants mainly used in civil and military aviation, and oil industries.
Those who served as firefighters or on military bases are most commonly exposed to AFFF.
Fluorinated surfactants belong to the chemical group of per- and polyfluoroalkyl substances (PFAS) which are described below:
perfluorooctanoic acid - is not an intended ingredient in AFFF, but is a side product created during the manufacturing process;
perfluorooctane sulfonate - is a synthetic, fully fluorinated organic acid used in a variety of consumer products and generated as a degradation product of other perfluorinated compounds.
Perfluorooctanesulfonic acid, also known as PFOA, and perfluorooctanoic sulfonate, also known as PFOS, are well-known perfluoroalkyl substances, collectively referred to as PFAS and are the key components in a majority of AFFF.
The United States Environmental Protection Agency has evidence that PFAS chemicals can accumulate in people's bodies and the environment, posing threats to both. Scientists are still determining the risk factors that can influence the development of cancer in people exposed to AFFF.
They believe the amount of danger a person is in depends on:
exposure levels
frequency of exposure
duration of exposure
general health
PFAS-containing foams can lead to the development of cancer
These chemicals induce tumors in laboratory animals, and the International Agency for Research on Cancer classifies them as "possibly carcinogenic to humans" based on epidemiological evidence and links exposure to the development of cancers such as:
Since 1970, AFFF has been used to extinguish class B fires by civilian and military firefighters, who are the demographic at the highest risk of developing a disease as a result of prolonged exposure. Class B fires refer to fires that stem from flammable liquids such as gasoline, petroleum greases, tars, oils, solvents, and alcohol.
Thereby, exposure to these dangerous chemicals can lead to the occurrence of a form of cancer over the course of several years.
If you suspect that your cancer or another medical condition was caused by exposure to AFFF, you may be entitled to compensation. While no amount of money can erase what has already happened to you, money can help pay for your medical bills, lost wages, and pain and suffering.
If you were exposed to PFOS and PFOA from AFFF, you are eligible for compensation
Firefighters and military personnel who were directly in contact with AFFF and subsequently developed a related disease are entitled to compensation from the responsible party. A lawyer who specializes in toxic exposure cases can help you recover the compensation you deserve by filing a lawsuit against the companies which manufactured the dangerous products you were exposed to.
Because the legal process in toxic exposure cases is very complex, it requires keen insight and experience, thus, the assistance of a lawyer with vast experience is necessary. The only documents we will request if you want to file a claim are your employment or military records, which you must retrieve, and your medical records.
After you provide them with your employment or military records, as well as your medical records, they will promptly begin working on your case, while their legal experts will gather additional evidence to support your lawsuit. Eventually, you will receive fair compensation for your physical and emotional suffering.