Veteran firefighters exposed to PFAS in AFFF are eligible for VA compensation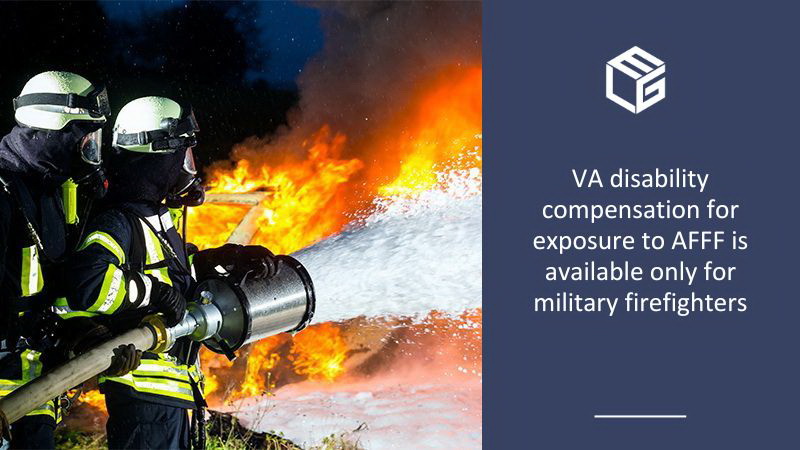 The U.S. Department of Veterans Affairs (VA) has accepted that veterans may have been affected by exposure to PFOS and PFOA. The agency of the federal government has added per- and polyfluoroalkyl substances to its list of possible military exposures and asks veterans to report any health problems associated with exposure to firefighting foam in all military facilities.
Consequently, veterans who have been harmed by toxic AFFF exposure may file a claim for disability compensation for health problems they believe are related to in-service exposure to the chemicals. To receive disability benefits on these grounds, it is necessary to satisfy the elements of service connection, including:
a current, diagnosed disability
military records
medical records, which must state the causal link between your diagnosis and PFAS exposure
Only firefighters who served in the military are eligible for compensation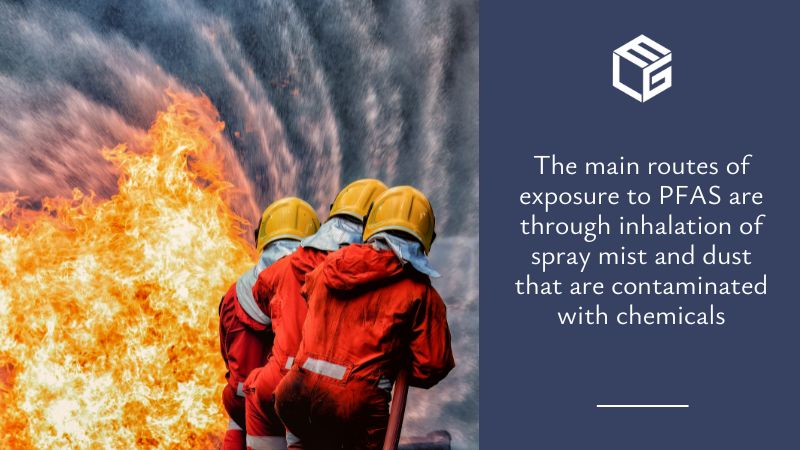 If you are a firefighter who was exposed to AFFF while serving in the military and developed a related disease, you can apply for disability compensation from the VA with the help of a specialized attorney, as the process is quite complex and challenging to pursue on your own.
However, civilian firefighters are not eligible for disability compensation from the VA, as they did not serve in the military.
With the assistance of a lawyer whose main area of practice is toxic exposure, you can recover the compensation you deserve if you were exposed to AFFF in the military as a firefighter and came to struggle with a disease such as:
Furthermore, if you were exposed to AFFF in the military, you can also file a lawsuit against the company which manufactured the hazardous product. It is important to know that this will not affect your right to disability compensation from the VA. Moreover, if you were exposed to chemical-based firefighting foam during your service, you are also eligible for compensation both from the responsible company and the VA.
We provide legal assistance to firefighters injured by AFFF exposure in the military
Since 1990, our law firm has been helping the victims of toxic exposure and their family members recover compensation for the diseases they had developed as a consequence of exposure to harmful agents.
If you are a firefighter who was exposed to AFFF in the military and now struggle with a related disease, we will help you file a claim against the liable company, as well as a claim with the VA to receive disability benefits or compensation. While the legal process is very complex, your involvement will be minimal.
As a veteran, you will only need to retrieve your military records and your medical records and send these documents to our attorneys so that they can have a starting point in assessing your case. If we determine that you are eligible to file a claim, our resourceful legal team will promptly begin preparing it for submission. Eventually, you will recover the compensation you are entitled to, which will also help you afford superior healthcare and treatment for your disease.