People exposed to paraquat have a 250% higher risk of developing Parkinson's disease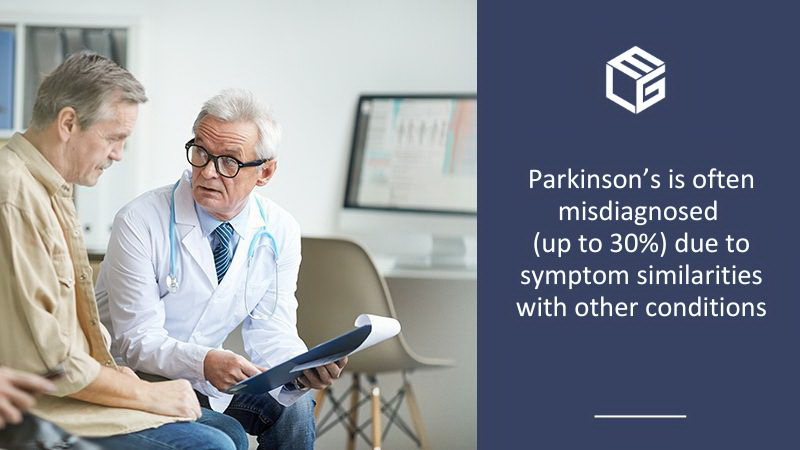 It is important to highlight the difference between paraquat poisoning and paraquat exposure. While the former causes immediate symptoms, such as pain and swallowing of the mouth, the latter occurs over a long period of time and can eventually result in Parkinson's disease.
According to medical studies, agricultural workers who use paraquat regularly have a 250% higher risk of developing Parkinson's disease.
This is the only diagnosis a person can file a paraquat claim for.
However, it is essential to keep in mind that Parkinson's disease is misdiagnosed in up to 30% of cases, as the symptoms of this brain disorder often mimic those of other conditions, such as:
essential tremor
multiple system atrophy
normal pressure hydrocephalus
dementia with Lewy bodies
corticobasal syndrome
progressive supranuclear palsy
If you have a family member who has a history of paraquat exposure, it is crucial to keep a close eye on their health and look out for symptoms that may indicate the onset of Parkinson's disease, as oftentimes, people with this brain disorder are unaware of their condition.
In the unfortunate case that you suspect they have Parkinson's disease, but they do not receive this diagnosis following their first medical appointment, you should encourage your loved one to seek a second and even a third opinion, as 1 in 4 people with Parkinson's disease initially receive a wrong diagnosis.
Quality legal assistance for people exposed to paraquat who struggle with Parkinson's disease
With over 30 years of experience in pursuing compensation for victims of toxic exposure, our legal team has the necessary knowledge and resources to provide you with the assistance you need in filing a paraquat claim. If you have a family member who struggles with Parkinson's disease due to exposure to paraquat, we strongly encourage you to contact our attorneys, who will recover the maximum financial compensation available for their suffering from the liable manufacturers.
Because people who suffer from this condition usually experience difficulty explaining their situation, your help will be essential for the legal process. However, the process will require minimal involvement on your part, as you will only have to provide our legal team with evidence of the paraquat use of your family member, as well as proof of their related diagnosis. Eventually, you will obtain the most favorable outcome for their toxic exposure claim if you decide to work with our skilled legal team. For additional information, please feel free to contact us, and we will gladly answer your questions.