Manufacturers of baby food are only partially responsible for heavy metals in their products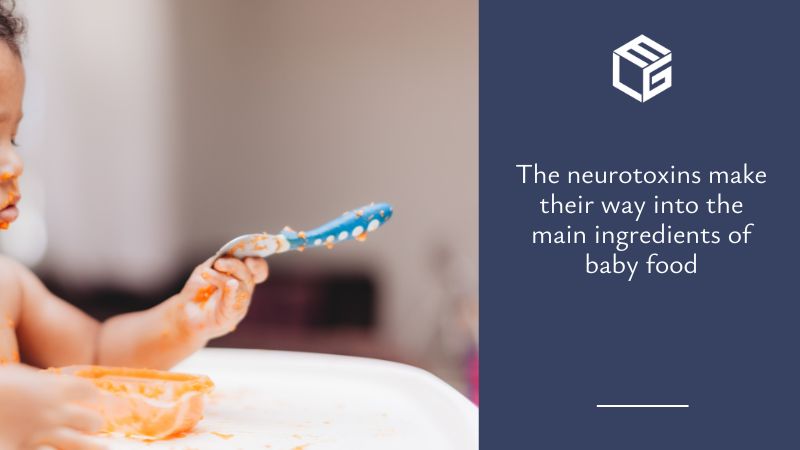 The companies that manufacture baby food do not intentionally add heavy metals to their products.
In fact, these neurotoxins make their way into the main ingredients of baby food, such as wheat and carrots, from water and soil, and from pesticides and insecticides.
However, manufacturers of infant and toddler food are responsible for releasing only safe, non-toxic products on the market, which they failed to do.
It is the baby food company that has to periodically request heavy metal testing for all the finished products to ensure no hazardous food will end up on the market. Therefore, while baby food companies are not the main culprit when it comes to heavy metal contamination, they are the entities that will be held liable in future lawsuits, as they endangered the health of children by failing to test and, thereby, by acting negligently.
Our attorneys will file a toxic baby food claim on behalf of your child if they have autism
We specialize in toxic exposure, which makes our attorneys and legal team ideal for taking up your claim if you fed your child toxic baby food and they developed autism.
To file a toxic baby food claim, you just have to give us a phone call, describe your situation, answer our questions, and send us the medical records of your child as evidence.
Our lawyers will thoroughly analyze your case to establish whether you are entitled to compensation from the liable companies.
If you are, they will quickly begin working on your claim and gathering irrevocable evidence to support it. In the meantime, you can keep on focusing on your child, as your involvement in the legal process will be minimal after we find out everything we need to know about your case. In the end, you will benefit from the money you are eligible for, which can greatly help you afford superior healthcare for your child.