Heavy metals lead to autism because they cause neurotoxicity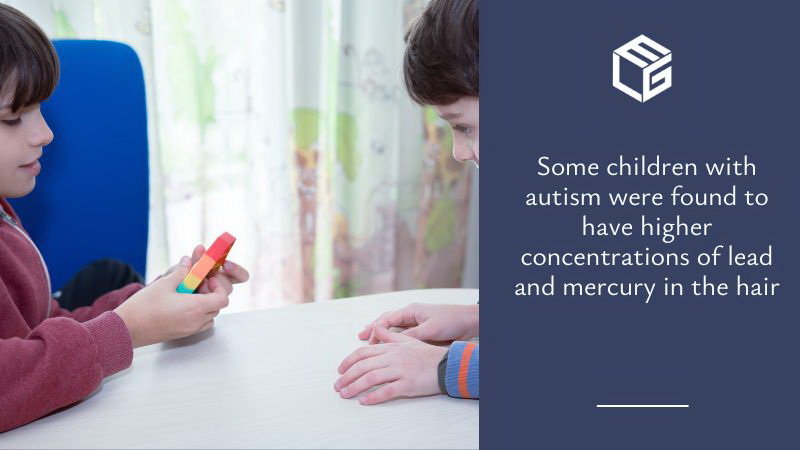 Some heavy metals, such as zinc and selenium, are essential for the proper functioning of our bodies in trace amounts.
However, others, including cadmium, arsenic, lead, and mercury, are extremely dangerous, as they act as neurotoxins, having the capacity to damage important areas of the brain of children that are responsible for neurodevelopment.
Two common abnormalities seen in people with autism are Purkinje cell loss and increased brain volume, both of which can be caused by environmental factors such as exposure to heavy metals via ingestion from baby food.
Even in small amounts, the dangerous heavy metals can wreak havoc on the neurodevelopment of a child, causing them to struggle with symptoms such as:
obsessive or compulsive behavior
behavioral problems
loss of cognitive function
hypersensitivity
sleep disorders
balance and hearing problems
As you can observe, these symptoms are relatively the same as those of autism spectrum disorders. Furthermore, there is scientific and medical evidence that children with high concentrations of heavy metals in their blood are more prone to developing autism or experiencing the symptoms of autism more intensely. For instance, the study led by environmental scientist and dentist Manish Arora, Ph.D., and published in the journal Nature Communications found that the naturally shed teeth of babies could tell whether they had been exposed to neurotoxins.
The same way one can tell the age of a tree by looking at the rings after the trunk is cut, the researchers were able to see various developmental stages corresponding to different rings by looking at cross-sections of the shed teeth of the babies. The correspondence between growth dentine layers, the concentration of lead, and exposure to the heavy metal during various developmental stages have all been previously demonstrated by the leading medical researcher and his team in another previously conducted study from 2014.
Our attorneys will assist you with filing a toxic baby food claim if your child has autism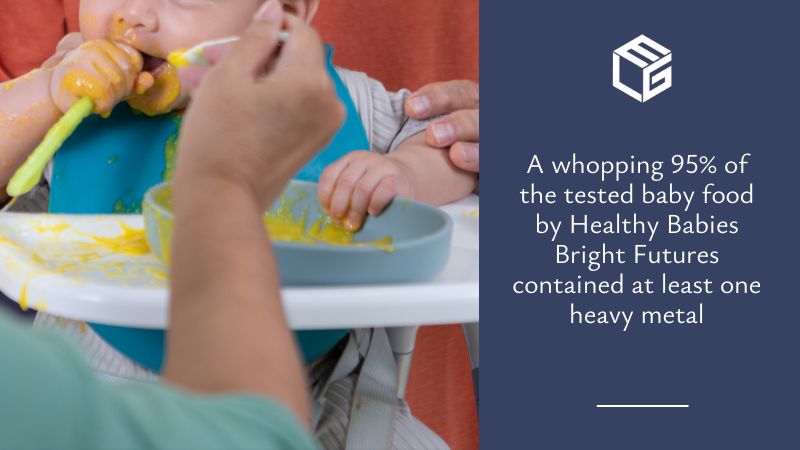 Since 1990, our mission has been providing quality legal assistance to victims of toxic exposure, whether they were former industrial workers, veterans, or surviving family members.
With the advent of toxic baby food claims, you can now recover financial compensation on behalf of your child who came to suffer from a disorder on the autism spectrum because companies failed to test their finished products.
All you have to do to file one is contact us, give us the most important details about your situation, and send us the medical records of your child.
Our lawyers will carefully assess your circumstances, and if they determine that you are eligible to file a toxic baby food claim, they will promptly begin working on it. Eventually, you will benefit from the largest sum of money available from the responsible manufacturers if you decide to work with our law firm. It is important to remember that your involvement will be minimal, as we will do the difficult work for you so that you can focus all your attention on taking care of your child.