You need to contact a lawyer whose primary area of practice is toxic exposure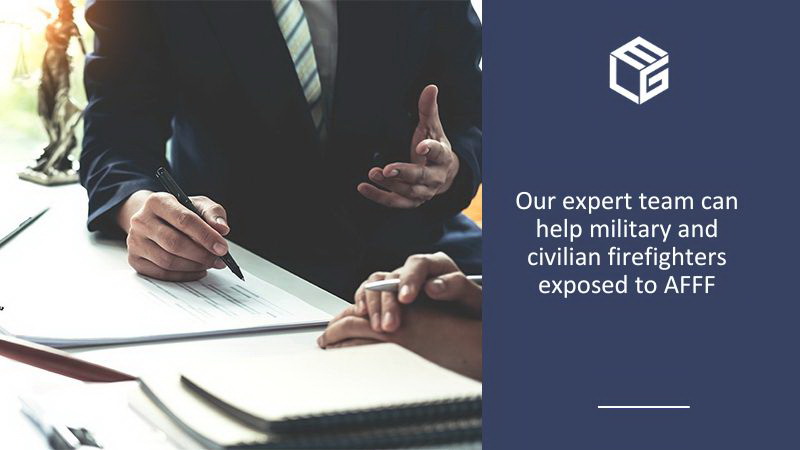 Most often, toxic tort cases require battling with large corporations with strong litigation teams of their own. Our experienced and dedicated lawyers have represented clients in all manner of toxic tort claims ranging from property damage cases to workplace exposure cases, and single-plaintiff personal injury.
Once the lawyer becomes part of this process, it is often possible to determine who is responsible for the exposure to the dangerous chemical. Then, through information about chemical hazards and toxic substances in the workplace, the legal team can explain the calculated damages necessary through compensation to help the victim recovery appropriately.
If you worked as a firefighter and you have cancer, you may be entitled to compensation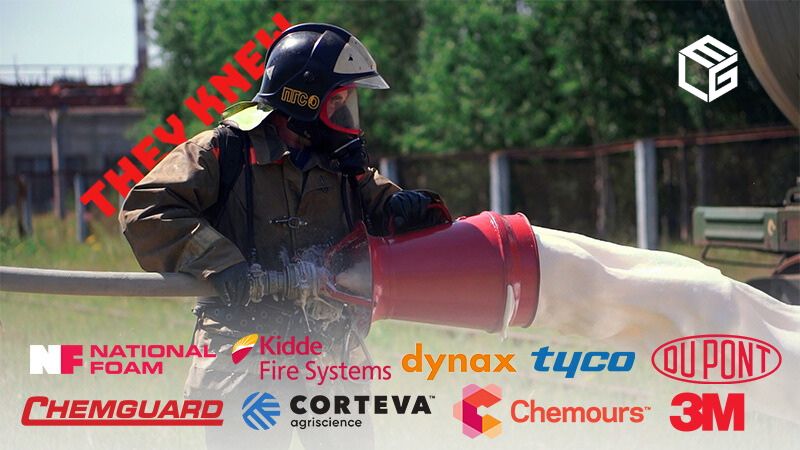 Whether you want to file a claim as a firefighter or member of the military or as the surviving family member of a person who developed a disease as a result of AFFF exposure in a wrongful death lawsuit, the companies which manufactured the dangerous product will be held liable.
There are numerous companies that make aqueous film-forming foam, commonly known as AFFF, and if multiple companies are responsible for your diagnosis, your attorney will file a lawsuit with each of them.
The following companies manufacture AFFF at the moment:
3M Company
DuPont
Chemours Company
Corteva, Inc.
Chemguard
Tyco Fire Products
Kidde-Fenwal
National Foam, Inc.
Dynax Corporation
Many of the above companies face dozens of lawsuits for having exposed individuals and municipalities to PFOS and PFOA, the two groups of toxic chemicals which can be found in AFFF. Because exposure can lead to awful, life-threatening diseases, such as pancreatic cancer and kidney cancer, the person who was exposed has the legal right to file a lawsuit against the manufacturer of the hazardous product. However, because toxic exposure cases are very complex and require solid evidence to support the case, the legal assistance of a lawyer who specializes in this area of practice is absolutely necessary.
Why the assistance of a lawyer who specializes in toxic exposure litigation is important?
Choosing an experienced toxic tort lawyer can make the difference between a right resolution and a case that leaves you with a deep sense of injustice and with minimal compensation.
They will ease the legal process for you to a great extent, as they will carefully and efficiently take care of all the necessary documents which must accompany your lawsuit, while their legal experts will conduct extensive research to gather additional evidence to support your case. After you thoroughly explain your situation and circumstances of exposure, they will begin working on your case and gather the necessary proof they need to file your lawsuit, such as:
These are the only documents you will need to provide your attorney with, as the remaining will be attended to by their legal team. Furthermore, because solid evidence must accompany your lawsuit, their legal experts will conduct research of their own to discover additional proof, which may be crucial for the favorable outcome of your lawsuit.
Eventually, they will file the lawsuit against one or more companies, depending on the number of manufacturers, which exposed you to AFFF, and the settlement or the litigation will ensue.
While the former entails your attorney and the lawyer of the liable party reaching a mutual agreement with regard to the sum of money they will offer you, the latter involves presenting your case to a judge, who will decide for or against your case. In the end, you will recover the compensation you deserve for your diagnosis from the responsible company and the law firm will keep between 33% and 40% of your compensation in exchange for their legal services.