The companies which manufactured the product will be held liable in a case of AFFF exposure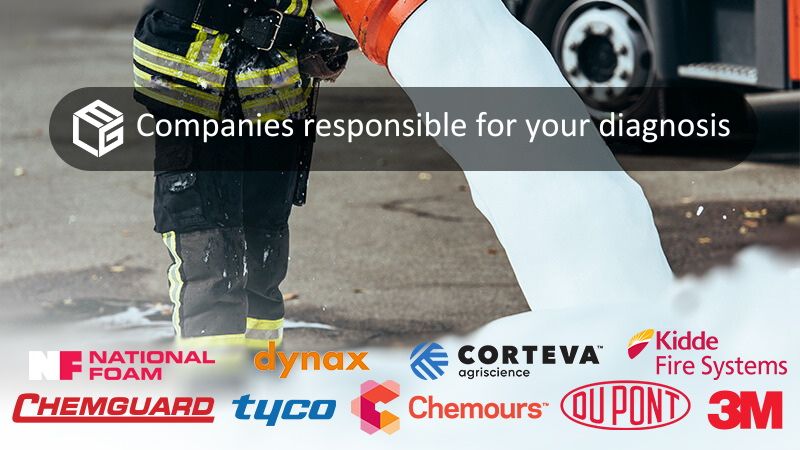 Even if your AFFF exposure occurred while you were serving in the military, you cannot file a lawsuit against the military in the regrettable case you developed a related disease, as only the companies which manufactured the hazardous product are responsible for your diagnosis.
Thereby, a lawsuit will be filed against the company or companies which made the AFFF you were exposed to in the military and not against the military itself.
A lawyer with vast experience in toxic exposure cases will be of great help to you if you want to take legal action for AFFF exposure, as they will carefully and efficiently take care of the majority of aspects entailed by the legal process, while your involvement will be minimal. You will only have to provide them with your military and medical records, documents that will stand as evidence of your exposure, and related diagnosis in your AFFF exposure lawsuit. Your attorney will eventually recover the maximum compensation you are eligible for from the liable parties.
Companies responsible for toxic firefighting foams
Allegedly, manufacturers who put PFAS in firefighting foam knew about the health risks of PFAS since the 1940s. Even with this knowledge, these companies still sold firefighting foam made with toxic PFAS chemicals without disclosing the potential health hazards. Because of their negligence and failure to warn the public of the health risks of PFAS, firefighting foam manufacturers can be held liable for the health effects attributed to PFAS contamination.
The companies that have come under fire for their alleged negligent selling of firefighting foam include major chemical manufacturers like:
3M Company
DuPont
Chemours Company
Chemguard
Tyco Fire Products
National Foam, Inc.
Dynax Corporation
Buckeye Fire Equipment Co.
Attorneys at Environmental Litigation Group, P.C. have the expertise necessary to handle your case
Since 1990, our law firm has been pursuing compensation for the victims of toxic exposure and their family members and will gladly help you file a lawsuit for AFFF exposure. As previously stated, you will only need to provide your attorney with your employment or military records, which you must retrieve, as well as your medical records, which will be used as evidence for your case.
While your attorney is preparing the necessary documents for you, their legal experts will gather evidence from the database to support your claim against the liable party. You will eventually receive the compensation you deserve.
The waiting time will highly depend on factors such as the severity of your diagnosis and the number of companies against which you file your claim. Consequently, you may have to wait several years until you get the money you deserve from the liable companies. It is important to know that our law firm works on a contingency fee basis, which means that you will not have to pay anything unless our attorneys recover compensation for you.