U.S. Marine Corps veterans claims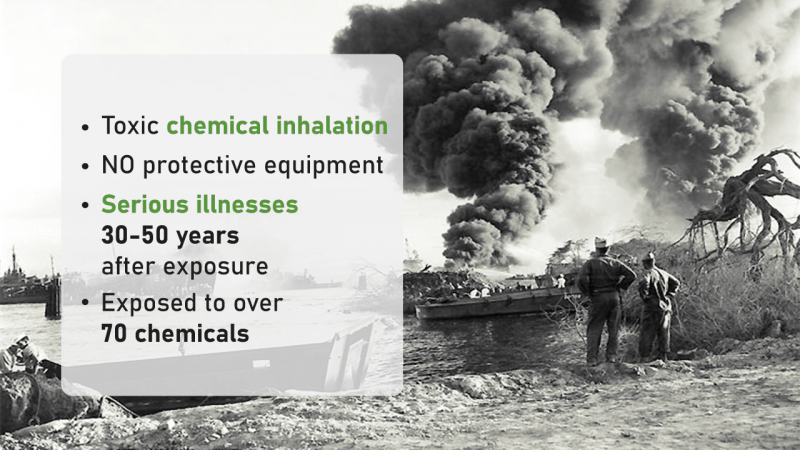 One very common cause of injury and disease in veterans who have served in the U.S. Marine Corps results from exposure to defective products and hazardous chemicals and toxins while on active duty, such as asbestos exposure, toxic exposure at military bases, chemical contamination from the use of PFAS-containing foams.
Many Marine Corps veterans who were unknowingly exposed to chemicals and other toxic substances in service will develop debilitating diseases later in life, and these disabilities can form the basis for a VA claim.
Our law firm has the resources and experience to help you or a family member file a compensation claim in addition to your VA disability benefits claim.
Call 205.328.9200