U.S. Navy veterans claims
processing claims for over 50 years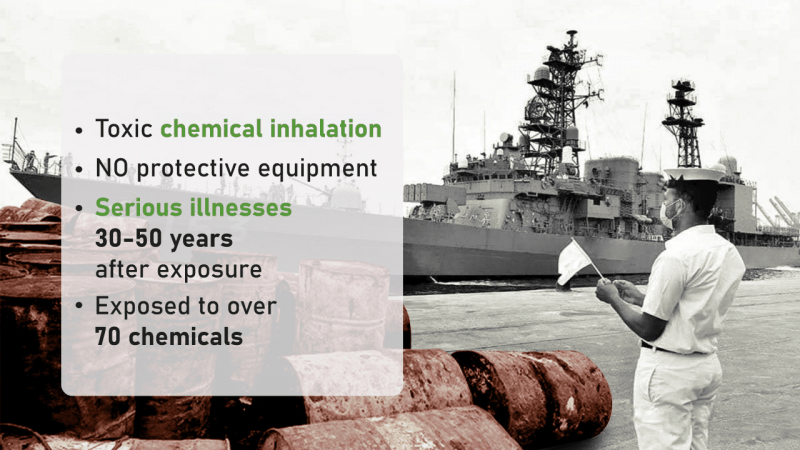 Completely unaware of the hazards they were exposed to, and without any proper equipment to protect themselves, Navy personnel faced significant exposure to different types of contaminants while serving on active duty.
From service members exposed to synthetic PFAS-containing foams or asbestos-containing materials to exposure to high levels of noise in the engine room, ranging between 98 to 160 adjusted decibels, it's clear that the U.S. Navy veterans are highly likely to develop serious illnesses due to their military service.
If you are a Navy member retiree who needs assistance with your toxic substance exposure or defective product claim, our expert team can help you.
Call 205.328.9200