In 2018, 3M agreed to pay $9.1 million to settle a whistleblower lawsuit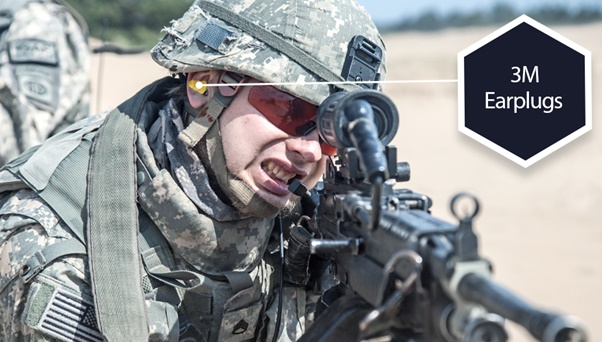 Over recent months, hundreds of veterans filed a claim with 3M for the hearing impairment they came to struggle with following the use of their Combat Arms earplugs, which failed to completely protect the members of the military against the loud noises they were regularly exposed to.
The compensation you can recover, as a veteran, after having your hearing damaged by the use of the faulty product mainly depends on the severity of your diagnosis.
For instance, veterans who have permanent hearing loss will receive the maximum compensation available from the company, as their disability is very serious. On the other hand, veterans who suffer from tinnitus or partial hearing loss will receive a smaller amount of money from the responsible company. The compensation ranges between $50,000 and $400,000.
It is worthy of note that veterans who were injured by the 3M Combat Arms earplugs can also file a claim with the VA, as they also offer money in the form of disability compensation. At the moment, the VA assigns hearing loss a 30% disability rating, which means that, if you apply for compensation, you will receive approximately $435.69 per month.
However, because the process of filing a claim, either with 3M or the VA, is very complex, the assistance of a lawyer who specializes in this area of practice is essential. Your lawyer will:
guide you through every step of the process
take care of the majority of the paperwork on your behalf
recover the maximum compensation available for you from all the liable parties
You will only have to provide your attorney with your military records, which you must retrieve, and your medical records, which must state that you struggle with a form of hearing impairment.