The fire suppressant AFFF has been used on military bases for over half a century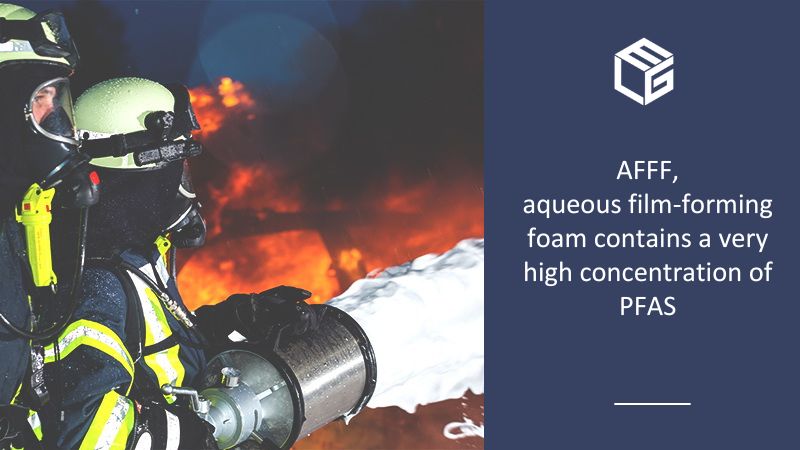 As a fire suppressant used to extinguish fires stemming from flammable liquids and gases, such as petroleum and jet fuel, aqueous film-forming foam contains a very high concentration of PFAS. It is commonly known as AFFF.
The formula of this fire suppressant was devised by the U.S. Navy and the 3M company in 1966. One year later, after 134 sailors died in a fire aboard the USS Forrestal, AFFF was present on all ships.
While the fire suppressant is very effective, it is very dangerous, as with each use, it releases tremendous concentrations of PFAS into the environment, which is what happened on nearly all military bases.
Some of these harmful chemicals can persist for over a thousand years, as they do not break down naturally. For this reason, a lot of military bases in the country are now pollution hotspots.
As for the other chemicals lurking on these installations, they are the result of the military's activity. For instance, during the last century, service members had to clean up weapons and equipment with industrial solvents, which were improperly disposed of and ended up contaminating the environment of military bases. If you spent time at a contaminated military base and developed a disease, you might be entitled to compensation.
We can efficiently help you file a military base toxic exposure claim
Since 1990, our attorneys have been dedicating their endeavors to pursuing compensation for toxic exposure victims, many of whom are veterans. If you were stationed at a contaminated military base and now struggle with a disease, we strongly encourage you to contact us, as you might be eligible to file a claim. All you have to do is send our legal team your military records, which you must retrieve, and your medical records. Family members who spent time at military bases will need to send us evidence of their stay and prove their relationship with the veteran.
After a careful review of your documents, our resourceful legal team will be able to tell you whether you are entitled to financial compensation. Eligible individuals will have their claims filed as soon as possible, and veterans will also have their claims filed with the VA for disability compensation. If you are too ill to participate in the legal process, you can have a family member help you navigate it. Furthermore, our compassionate team will take care of the most complex and tedious aspects on your behalf so you can focus on your health and treatment.